Beach United Teams Fare Well Despite Hurricane Florence's Impact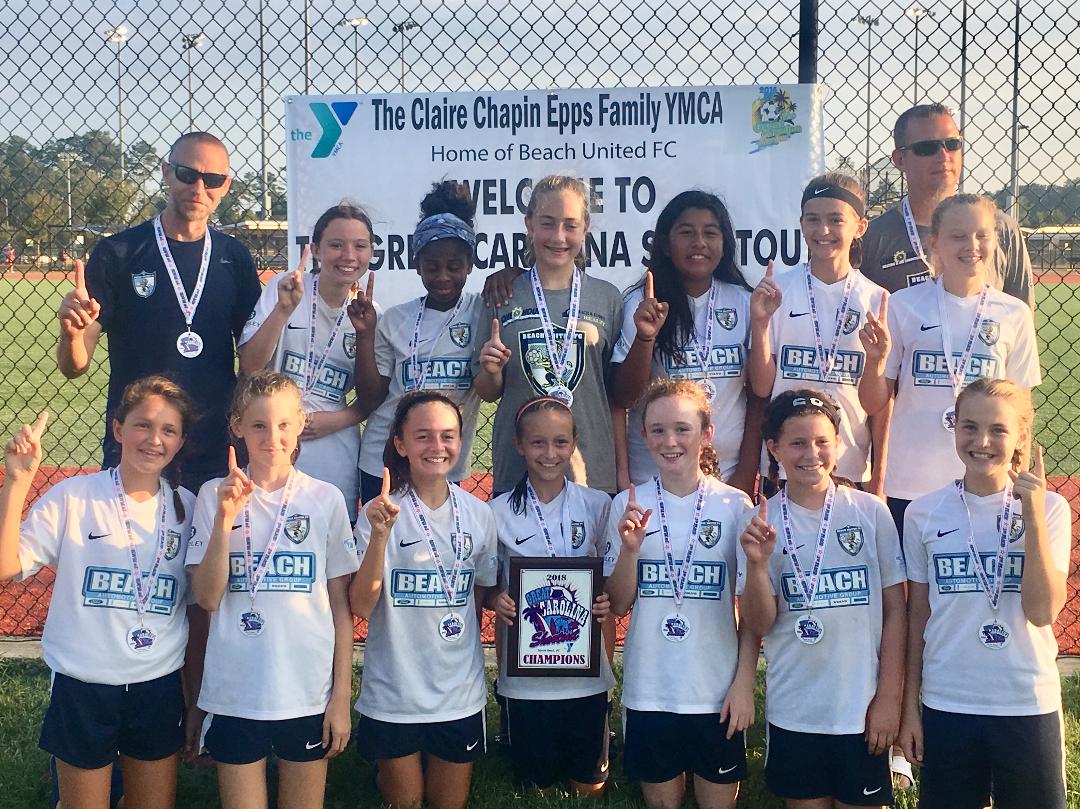 Despite missing out on several practice sessions due to Hurricane Florence, Beach United Football Club teams made a strong showing on their home turf in The Great Carolina Shootout on Oct. 6-7.
Two BUFC teams captured championships and four others advanced to the finals of their respective divisions at various venues on the Grand Strand. The tournament welcomed hundreds of teams from around the Southeast.
The BUFC Crush made a big comeback to win the Girls U-13 White Division title. After going winless on Saturday with a tie and a loss, they posted back-to-back shutouts on Sunday to claim the championship.
The BUFC Force battled to victory in a live shootout in the championsahip match over the Danville (VA) Blast in the Boys U-14 Blue Division. The Force scored five goals in each of their three regulation wins.
The BUFC Flash (Girls U-15/16 Red), Warriors (Boys U-19 Red), Panthers (Girls U-14 Red) and Strikers (Boys U-12 Red) were finalists.
But perhaps the biggest success story came from BUFC's smallest team. Playing in their first tournament, the U-9 Wolves had to move up to the Boys U-10 Red Division but stil managed to win a 5-2 match over the Sumter Thunderbolts.
BUFC teams return to league play in the coming weeks in an effort to qualify for State Cup matches.